Welcome to the Eco Ola website! We specialize in Superfoods from the Amazon Rainforest. Everything we sell comes direct to you from the farm. We select only the best of the crops for processing and shipment.

View our selection of products including Toasted Sacha Inchi Seed, Extra Virgin Sacha Inchi Oil,

Sacha Inchi Protein Powder and Sun Dried Camu Camu.
For wholesale inquiries, click here to Get a Quote, and here to Request Samples.
Visit our Products Page!
Our most popular products are toasted Sacha Inchi seed, Extra Vigin Sacha Inchi Oil, Sacha Inchi Protein Powder, and Camu Camu fruit, all grown without petro-chemical fertilizers or bio-cides. 
The nutritional benefits of Sacha Inchi are outstanding.  Sacha Inchi seed is over 1/3 complete protein, and an unheard-of 25% Omega-3's by weight.  It contains all of the essential amino acids that your body needs.  Sacha Inchi is also high in Vitamin A and E, proving it's one of the most complete foods you can eat. 
Camu Camu is is a Peruvian superfruit that is remarkably high in Vitamin C and full of bioflavenoids.  We sell our Camu Camu in Sun Dried form, sweetened with cane sugar for the perfect balance of tangy and sweet.  We also make a delicious Camu Camu tea.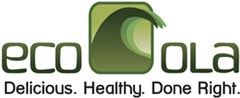 About Eco Ola
Check the Eco Ola Blog for important updates about health, nutrition, farming, and other happenings in the Amazon. Also read updates about our Sacha Inchi, Camu Camu and other wholesale superfoods and how we farm them. We'd love to hear what you have to say, and welcome your questions and comments on any of our posts.
Click the button below to go to our Blog.